EPS – Winner of Z Energy Innovation Award of EECA Awards 2014
Annual CO2 emissions are down by 1,300 tonnes with ingenious engineering that has removed the need for fossil fuel.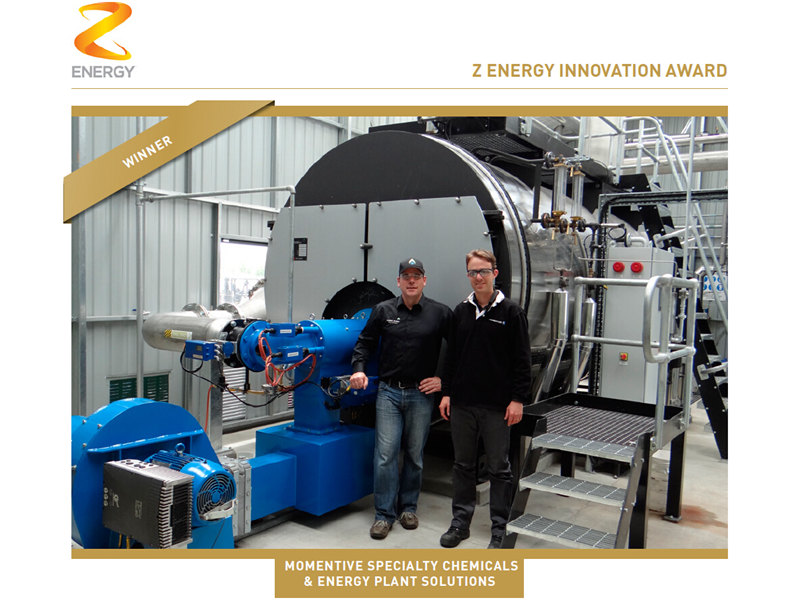 A very specialised solution was needed to successfully capture and use waste gas for energy at Momentive's manufacturing plant. Thanks to Energy Plant Solutions, the plant actually runs on its own waste gas, cutting fuel use and CO2 emissions by 90%.
The gas produced from manufacturing resin is only 20% combustible. It also can't be stored, and must be combusted for energy as it's produced. Establishing efficient, reliable combustion was a challenge for project managers – and meeting the variable steam demand also required innovation.
Working closely with Momentive staff, Energy Plant Solutions devised a specialised system that more than met the technical challenges, ensuring the right amount of energy at the right time and place for smooth, safe and efficient production. EPS is now looking to apply the learning in other applications.
The Judges said:
All the numbers in this project are impressive – carbon savings, energy, particulates, and other benefits.
An exacting process; comprehensive and innovative with great teamwork.